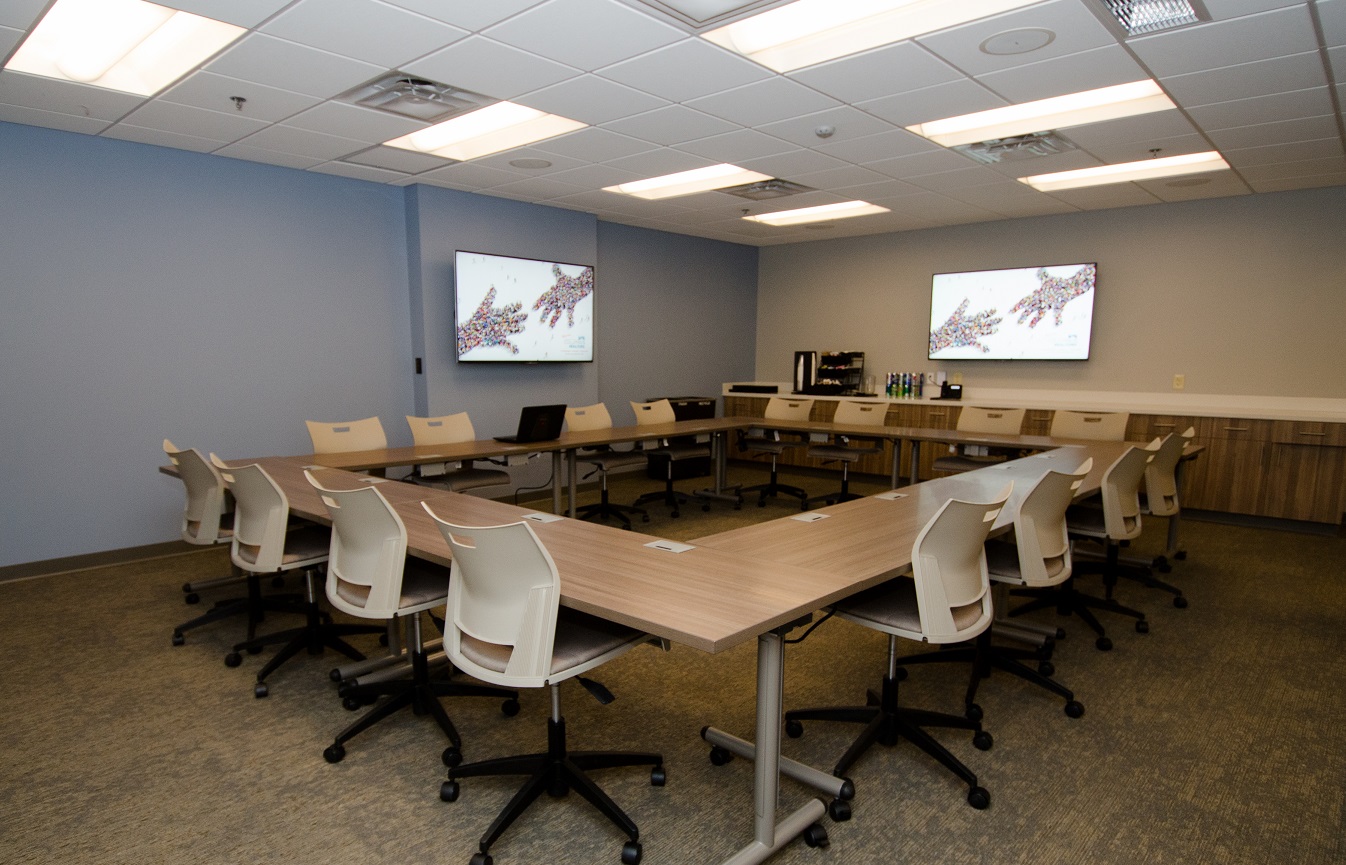 Audio-visual solutions for state-of-the-art meeting spaces
Every month, Columbus REALTORS® offers dozens of classes and events to keep its members informed on topics ranging from ethics to affordable housing. But even though the content of the courses remained fresh, the training rooms and meeting spaces—especially the audio-visual (A/V) technology systems—needed an update.
How customers and employees experience technology in a facility – using mobile applications, connecting to a wireless network, or navigating audio-visual displays and collaboration tools – impacts their perception of the organization.
To help them create a vibrant, collaborative atmosphere in their meeting spaces, Columbus REALTORS® chose WSA Studio to provide architectural and interior design services, and Integrated Building Systems to design and integrate new A/V solutions.
For the new technology, Columbus REALTORS® asked Integrated Building Systems to identify state-of-the-art systems that would help them solve three main problems:
Outdated interfaces that did not offer easy connection with mobile devices.

Low-quality images from an old projector and televisions.

Unreliable connectivity due to improper cabling.
results
According to Bryan Dean, Director of MLS at Columbus REALTORS®, Integrated Building Systems delivered. "It was a refreshing change for a vendor to work with us not with the intent of selling us what they thought we needed, but helping us find what we really needed," he said.
"With Integrated Building Systems it has always seemed to be more about the relationship and not all about an easy, quick transaction," Dean explained. "From the initial sales staff to the project development staff to the installers, the IBS staff were all professional, friendly, and most important of all, competent through the whole process."