National Veterans Memorial and Museum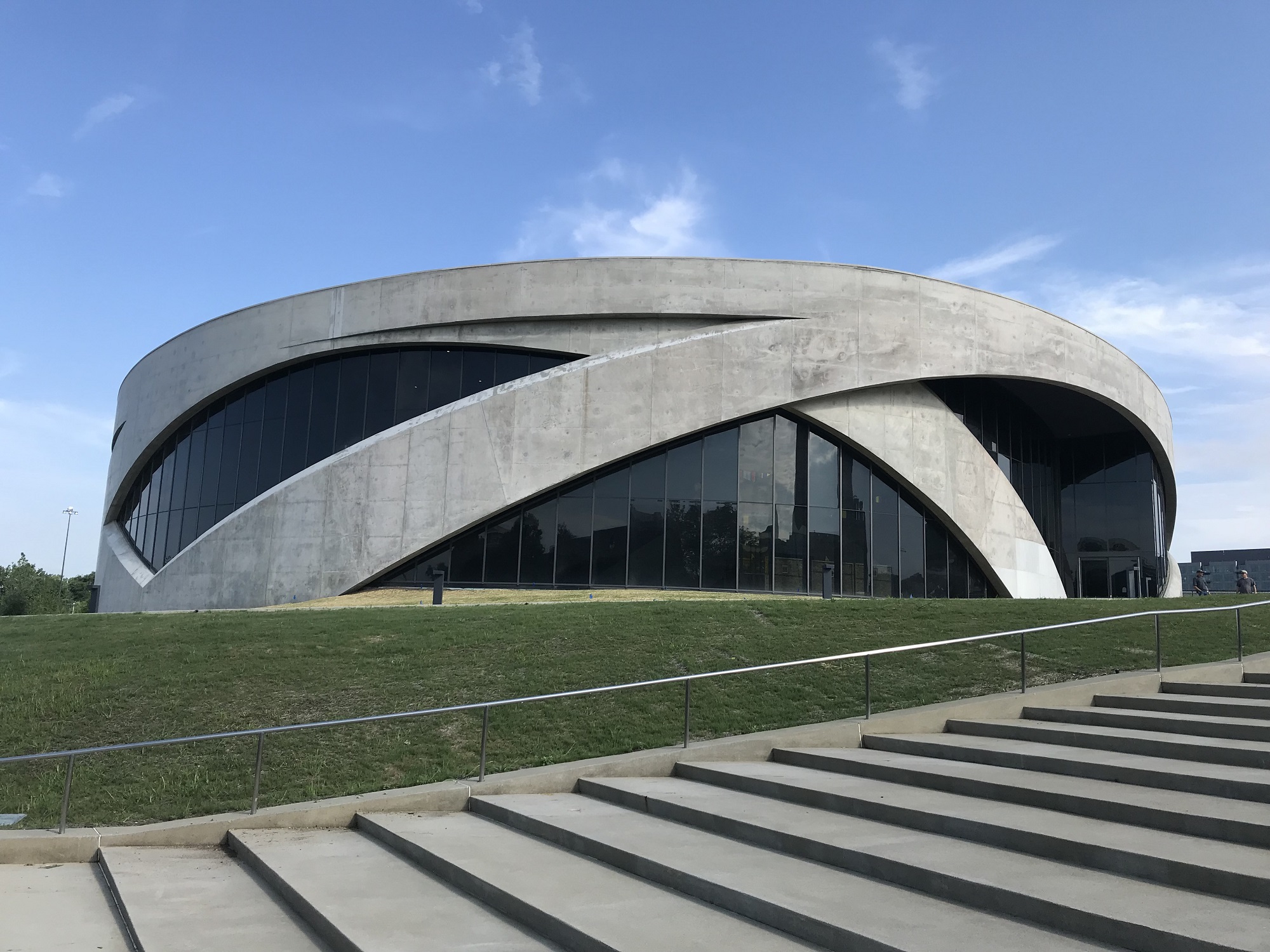 new museum inspires and protects all visitors
The new, 55,000 square-foot National Veterans Memorial and Museum opened in downtown Columbus, Ohio, in the fall of 2018. Its curved exhibit spaces tell the stories of our veterans, their families, and the Fallen, across all branches of service and all eras of conflict.
Constructed with 28 million pounds of concrete, this iconic venue carries out its mission to honor, educate, connect, and inspire in the interactive exhibits, Great Hall, Memorial Room, rooftop sanctuary, and 2.5-acre Memorial Grove.
The museum also offers unique safety measures for all visitors and any first responders who may be called to care for them. An Emergency Responder Radio System (ERRS) installed by Integrated Building Systems ensures that first responder radio signals will penetrate the building's concrete barriers.